Hot Under His Collar
The Nolans
Contemporary Romance, Adult Fiction
Berkley
July 20, 2021
E-Book
304 (Paperback)
He's forbidden fruit and she's a rule follower, but their connection is something to believe in. Father Patrick Dooley joined the clergy to fulfill his mother's dying wish. While it once gave him purpose, he not so sure it's his calling anymore. But it's all he's ever known and he's not sure what he wants to do with his life if he decides to leave the priesthood. How can he reconcile his faith with his growing desire to live a different life? Sasha Finerghty was content to admire Patrick from afar while she dated men who were perfect on paper and wrong in real life. But with Patrick's church in need of funding to keep a community program afloat, she's just the girl to solve their fundraising problem. Spending more time together only fuels Sasha's crush on him, who finds a kindred soul in her. The more Patrick gets to know Sasha, the easier it is for him to see a future unfolding for them. But it will take a leap of faith to turn their friendship into something more, and neither of them are quite ready to make the jump.
"He hated himself for how she pulled his intention. For years, everything had been tugged in the direction of God and duty and church. Now, it was only Sasha. He worshipped at the altar of the dimple in her left cheek, prayed novenas to the curve of her mouth. Her angelic visage was his North Star, and frankly, it was fucked up." — Andie J. Christopher, Hot Under His Collar
Two things helped me decide I wanted to read Andie J. Christopher's latest book when I saw it sitting there in all its blasphemous glory:
My dad tried to raise me a god-fearing Catholic. In his attempt, he sent me to a Catholic high school where the nuns were unable to answer some of religion's most pressing questions. They also said my parents were going to hell for divorcing. Now, as an adult and an atheist, I'm amused by anything that makes the Catholic church squirm.
I once had a whole Catholic priest romance story planned out, but I shelved it because I just didn't have the energy to deal with the potential controversy. I was curious to see what someone braver than me had done.
Sasha Finerghty is a good girl. Or at least this is what she tells herself. She fits the ticket on the outside, at the very least. Appearances are everything, or at least this is what her mother has taught her — to never stir the water, lest you start a scandal and become the talk to the town.
Sasha understands this in theory. But on the inside, she fights with thoughts that she knows do not align with the teachings of her high-class society upbringing, particularly the thoughts that cross her mind when she's watching Father Patrick Dooley give his sermon on Sundays.
Though she's only there with her friend and business partner, Hannah, as they help set up the weddings their event planning business is hired for, she lingers long enough to watch Patrick's dimples appear as he stands at the altar to preach the word of God.
Little does she know, Patrick, in spite of what his vows may say, has taken notice of her, too. The lust he feels for her is not just torturous, it's also making him question the Holy Orders he took in memory of his dying mom, who always hoped one of her sons would become a priest.
When Sister Cortona comes to Patrick announcing that they can't afford to keep running their pre-K program, a tutoring program set up by him to help low-income children stay ahead with their schooling, he suggests the idea of a fundraiser. It just so happens that the best persons to organize this are Sasha and Hannah, though Hannah is officially unavailable due to the morning sickness her pregnancy is causing her. This conveniently opens up the way for Sasha and Patrick to get to know each other a whole lot more intimately as they work closely together.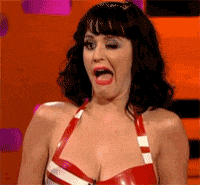 Though I came fully ready for raunchiness and possibly a lackluster narrative, I was surprised at how well-narrated the story was. Christopher is a storyteller first and this shows in the care she takes to develop her characters, handling their background stories and the nuances of their situation with credibility and graceful tact.
Though the slow-burn aspect of the narrative drags on a bit as Patrick and Sasha tiptoe the line between holy and unholy, the level of sexy of some of the scenes in this book are straight-up sinful, and I've got my bags packed for a one-way trip to hell. (There's possibly an electric toothbrush in there somewhere. I'll never tell.)
Christopher takes her time to build the story (it's not just PWP, guys!). She ensures that every step of the way we can see the reasoning and mental machinations of both Sasha and Patrick, as the story swiftly progresses to a place where they are no longer able to hide their attraction from each other.
However, Hot Under His Collar is a delightful read that stretches beyond the limits of its "romance" label. Sasha and Patrick's effervescent romance holds it together, but Christopher is sure to take us on a complete journey where the world continues to exist outside of their relationship. Though its theme is embedded in the "sinfulness" of their attraction, the narrative actually digs deeper into issues such as the church's rejection of LGBTQ+ people, the vilification of women, the logic (or lack thereof) of holding priests et al to a vow of celibacy, and the many other ways in which Catholic doctrines are outdated, and plainly put, dysfunctional in today's progressive society.
If you're looking for a naughty read with substance, Hot Under His Collar is just the right snack with which to cheat on your nutritional reading diet.